VINOSUMMIT IS BACK THIS SUMMER: FIVE QUESTIONS WITH FOUNDER ALESSANDRA ESTEVES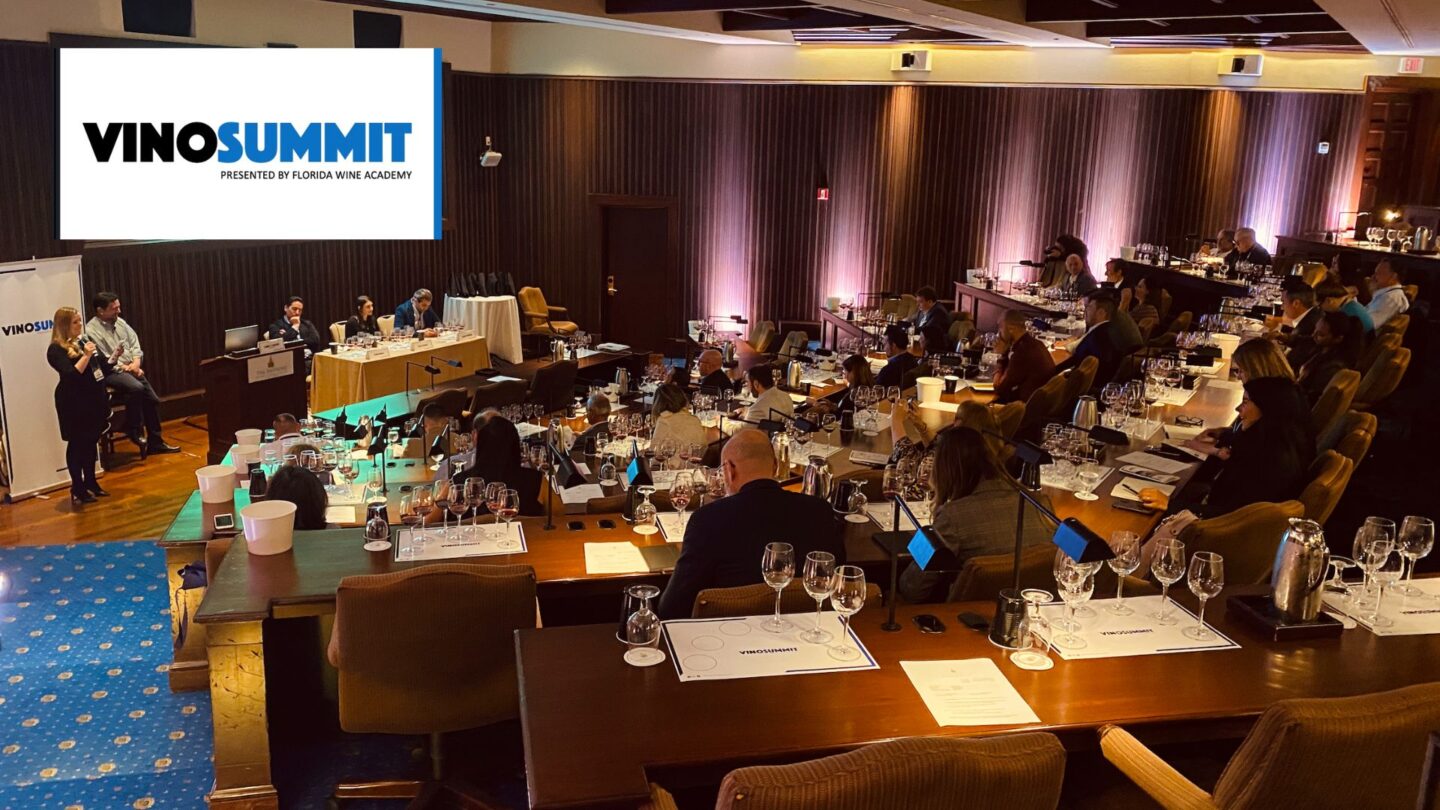 Florida Wine Academy announced this week that VinoSummit will return for its third year. This year it will take place at Miami Culiary Institute on Saturday, August 26th, 2023. We caught up with founder Alessandra Esteves to find out more about the background of VinoSummit, and what she's looking forward to this year…
When did the first VinoSummit event take place, and what inspired you to start it?
The first VinoSummit took place in March 2019 in Miami. I got the inspiration when attending Texsom in 2018, and had the opportunity to learn from knowlegeable people and taste incredible wines.
Do you have any highlights or favorite moments from previous VinoSummit events?
I think a great moment was when Eric Hemer MS MW presented about biodynamic wines in 2019, or when attendees tasted an aged Chateau Musar for the first time at VinoSummit 2020 with Max Kast MS. Both were unforgettable Seminars. In 2020, we also had a "Sparkling networking hour" sponsored by Champagne Charles Heidsieck, which was extremely popular, as you can imagine.
Who should attend VinoSummit?
Everyone in the wine trade or serious wine students will benefit from the education and networking opportunities at VInoSummit.
What do you hope that attendees take away from VinoSummit?
I hope they feel inspired to learn more and to continue to push themselves to discovering new styles of wine.
Are there any wines that you're particularly excited to taste this year?
All of them! We will taste aged Pinot Noir, a vertical of an iconic Chilean red wine, traditional and modern Tuscan wines, plus Bordeaux, Champagne, Italian wines off the beaten path, and even a blind tasting of different sparkling wines.
ABOUT THIS YEAR'S EVENT
VinoSummit will take place on Saturday August 26th in Downtown Miami. Standard tickets are $325, with Early bird (10%) and trade (25%) discounts available.
Event highlights:
Exploring the Journey of Maturing Pinot Noir with Erni Loosen's Appassionata Estate", featuring the wines of Oregon's Appassionata Estate.
"Crafting An Icon Wine", featuring the wines of iconic Chilean Winery Seña.
Sparkling Secrets Unveiled: A Blind Tasting Adventure", featuring a range of sparking wines tasted blind.
"Exploring Tuscany's History, Tradition and Terroir", featuring the incredible wines of Barone Ricasoli, Isole e Olena and Bibi Graetz.
You can find more information, and purchase tickets, via the Florida Wine Academy website.
Read more here: https://wineguidemiami.com/2023/07/vinosummit-is-back-this-summer-five-questions-with-founder-alessandra-esteves/